Driving past the Big Thicket National Preserve, the scenery might look just like any other tangle of East Texas woods. But, stroll along a walking trail, or paddle through a waterway with careful observation and a little bit of knowledge, you will soon discover one of the nation's premiere biological wonderlands.
A dizzying array of plants and animals, large and small, live in the preserve's sandy uplands, sloping hillsides and boggy floodplains. There are endangered and protected species, including the red-cockaded woodpecker, timber rattlesnake, Texas trailing phlox and unusual mussels with names like Texas heelsplitter, Louisiana pigtoe and sandbank pocketbook.
Scientists have long called the Big Thicket the "biological crossroads of North America" and one of earth's most biologically diverse places. Visitors can find species native to the East and West coexisting with species from the South and North, pushed here by the last ice age.
Slight variances in elevation result in diverse ecosystems where myriad species survive. To preserve the area's unique biodiversity, the National Park Service created the Big Thicket National Preserve in 1974. A few years later, the United Nations honored it as a critically important biosphere reserve.
For centuries, the Big Thicket stretched 40 miles long and 20 miles wide, comprising some 3 million acres, but the landscape was radically altered by intense logging during the early 20th century. Today, the Big Thicket National Preserve protects 113,000 remaining acres sprawled across nine land units and six water corridors in seven counties—Hardin, Jasper, Jefferson, Liberty, Orange, Polk and Tyler.
How Many Is Many?
How many species of flora and fauna still live in the Big Thicket? Researchers have searched for decades to answer that question. To date, scientific fieldwork has identified 4,375 officially recognized species, with easily another 1,000 known species not yet added to the list, according to Andrew J. Bennett, biologist at the Big Thicket National Preserve.
The list of species boasts 1,374 types of vascular plants (trees, shrubs, vines and grasses) including four of the nation's five insect-eating plants. The list also includes 60 species of mammals; 86 reptile and amphibian species; 34 types of freshwater mussels; nearly 1,800 butterfly, moth and skipper species; 97 fish species; and at least 300 kinds of migratory and nonmigratory birds.
"The more fieldwork that researchers do in the preserve, the longer the species list becomes," said Jason A. Ginder, the Big Thicket National Preserve's chief of interpretation and education. "The work is ongoing."
The herculean task of species hunting went into high gear in 2006. That's when the preserve joined other partners to take on the daunting task of locating and identifying all plant and animal species in the preserve and surrounding areas. The inventory project is known as the Thicket of Diversity.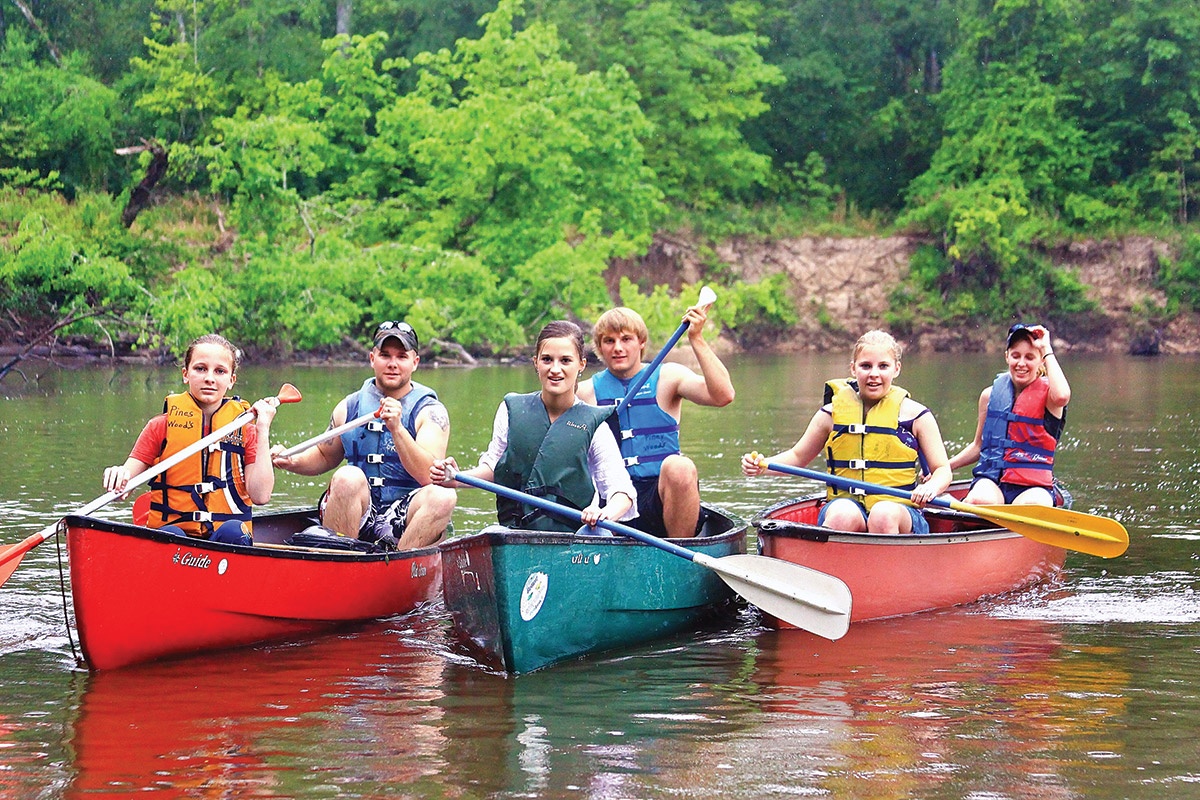 It's part of a nationwide all-taxa biodiversity inventory, an ongoing effort started on Earth Day in 1998 by the National Park Service at Great Smoky Mountains National Park. The Big Thicket Association administers the local inventory project in cooperation with the preserve and other agencies. The association also administers the nonprofit Big Thicket Natural Heritage Trust, which facilitates the adding of acreage to the preserve. Researchers come from across the U.S. and abroad to the field research station in Saratoga, 15 miles southwest of Kountze in Hardin County, where they work and live while scouring the preserve for species of interest.
"The species we identify here are not just numbers," said Terrie Looney, environmental educator for Thicket of Diversity. "This research helps examine the role each species plays in the complex web of life. That's important to understand, especially in this era of climate change."
Researchers focus their fieldwork on particular species. They locate and observe their targeted plants or animals, identify and mark their locations with GPS coordinates, and sometimes even analyze the species' DNA. Research field notes and final reports end up in a comprehensive Big Thicket database shared with other scientists. The process helps monitor the health of ecosystems in southeast Texas and beyond. Funding for the Thicket of Diversity comes from penalty funds from Texas Commission on Environmental Quality enforcement actions, along with foundation grants and private donations.
Bees, Ants and Gators
Research from the Thicket of Diversity project has found hundreds of species never before documented in the Big Thicket. Many others have never been identified in Texas, and some are even new to science. Several recently completed, multiyear fieldwork projects made last year a productive year, said Mary Catherine Johnston of Kountze, former Big Thicket Association president and now the group's treasurer.
Daniel Bennett of Stephen F. Austin State University and John Pascarella of Sam Houston State University found 93 species of bees, 67 of which are newly identified in the preserve, and two are newly recorded in Texas. Thomas Powers of the University of Nebraska-Lincoln identified 1,026 species of nematodes (microscopic creatures found in soil), seven of which may prove to be new to science. Also last year, Scott Solomon and Tom Miller of Rice University finished five years of research on the Big Thicket's ant communities. They found 33 ant species and reported more diversity and higher proportions of native ants (versus invasive ones, like fire ants and crazy ants) inside the preserve than outside it.
This year, Lamar University professor Matthew Pyne and graduate student Jami Brown filed their final report on the preserve's first population survey of American alligators. Several field trips surveyed 96 miles of the Lower Neches River and its tributaries.
Last year's summer outing counted 110 alligators, mostly concentrated at the northern and southern edges of the preserve, near Steinhagen Lake to the north and among brackish marshlands to the south. An 8-foot-long adult alligator was recorded, but most others were younger and 1–6 feet long.
"No management practices are in place for alligators within the preserve," Brown said. "Other areas that have management practices in place have established alligators as a keystone species within those areas. A keystone species has a disproportionately large effect on other organisms within the area. By continuing the annual alligator surveys within the Big Thicket, the alligator population can be monitored, helping researchers determine how the population uses the area and how they alter the populations of other organisms."
'Shrooms Galore
Turning toward the smaller end of the species scale, naturalist David Lewis of Hemphill investigates fungi, especially mushrooms. In decades of tromping Big Thicket backwoods, he has found hundreds of fungi species, including eight to 10 newly discovered mushrooms, four of which are named for him. The Lamar University graduate and retired forest company chemist has even co-authored a new guidebook, Mushrooms of the Gulf Coast States: A Field Guide to Texas, Louisiana, Mississippi, Alabama, and Florida, published this year by University of Texas Press.
As president of the Gulf States Mycological Society, Lewis (aka Mushroom Man) offers several guided mushroom hunting walks throughout the year. Details on the walks can be found at gsmyco.org.
"There are many edible mushrooms in the Big Thicket, but you have to know what you're looking for because some are toxic," said Lewis, who in one year collected 100 pounds of prized edible chanterelle mushrooms on his 60-acre property near Hemphill.
The Big Thicket is also home to millions of fungi species, including yeasts, molds and mushrooms, which serve a vital role as nature's "chemical factory," according to Lewis. Across the forest floor, mycorrhizal fungi grow around plant roots to create a symbiotic web—the fungi transfer water and minerals to plants, which use photosynthesis to supply sugars to the fungi. Chemical compounds of fungi also offer great potential in the manufacture of lifesaving drugs, Lewis said.
"After 45 years of research in the Big Thicket, we still don't really know what's out there," he said. "We have world-class scientists coming here for research because of its great biological diversity."
As research verifies the Big Thicket's importance to science, it also attracts growing numbers of ecotourists and nature lovers from across the globe. Visitors in 2018 set a new record of 221,514 visits—a 23% increase over the previous year. Hikers come for 40 miles of developed trails, suitable for all skill levels, and paddlers canoe and kayak down miles of waterways. While not the wilderness it once was, the Big Thicket remains a rare ecosystem worth preserving and learning more about.